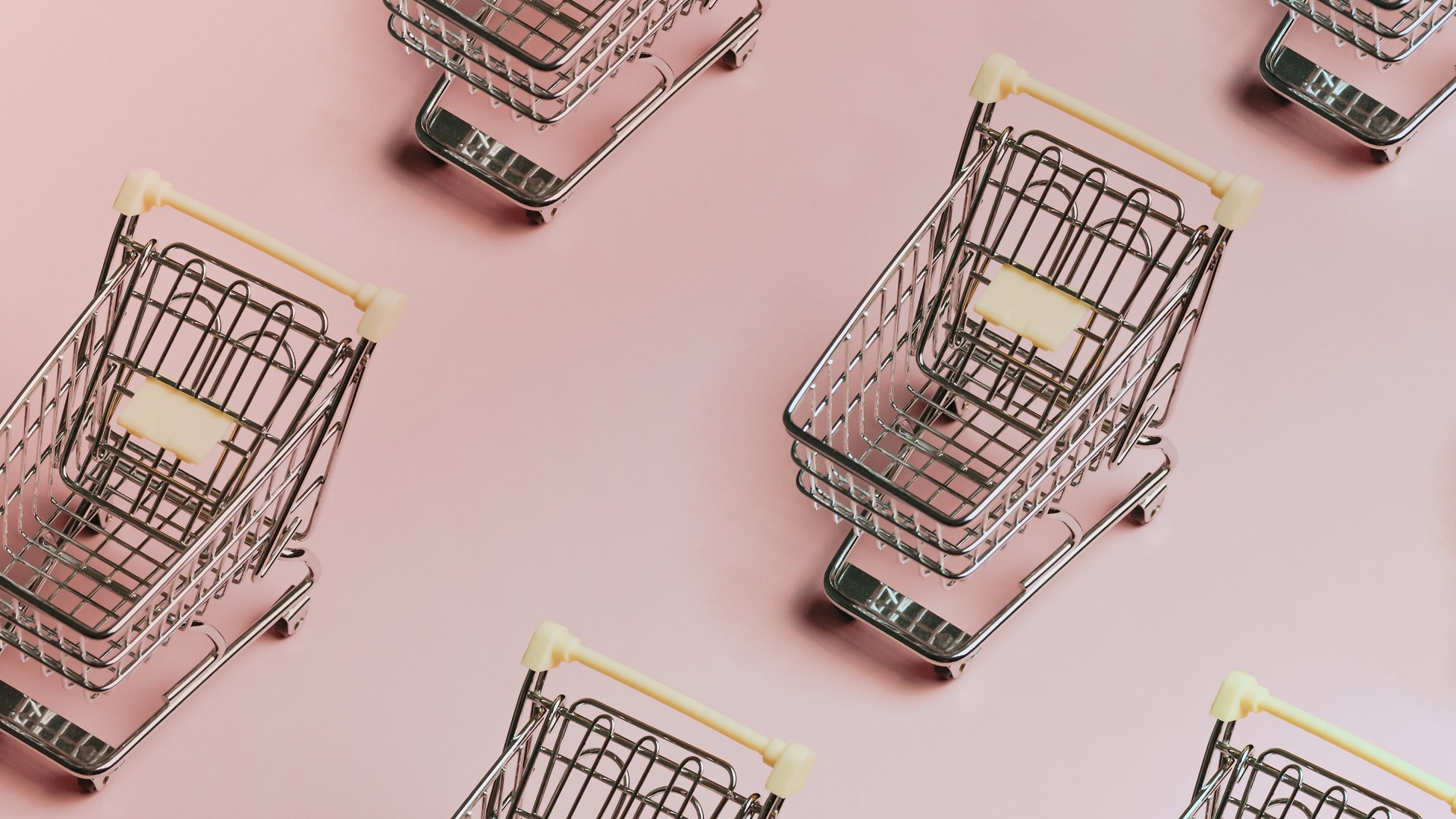 We all want a piece of the Amazon pie, right? Since it is the biggest online B2C (business to consumer) marketplace in the world, it just makes sense to sell on this platform. Even in the middle of the pandemic, the number of sellers in AMZ continues to grow. This is why having a seller tool or software is essential if you want to survive the fierce competition.
Zonbase is touted as one of the best Amazon seller tools today. And in this Zonbase review, we will try to see how having this tool is essential in running a successful AMZ store. Selling on online marketplaces, especially in Amazon, can be a very competitive endeavor. As such, the ability to have an edge up the competition through automated software solutions can be a game-changer.
Is Zonbase really worth buying in 2022? Let's find out in this Zonbase review.
Why Do AMZ Sellers Need Automated Software Tools?
In a very competitive marketplace such as Amazon, you need to be on top of your game all the time. This is a place where millions of sellers are trying to outdo each other. The difference between your business' failure and success can be determined by a few small factors other than your personal effort. One of the difference-makers that can swing the momentum in your favor is automated software tools.
Here are some of the most important reasons why AMZ sellers need to own an automated software solution:
Do More With Less
The ability to do more with less is probably one of the most glaring reasons why AMZ sellers should own a software tool. Imagine spending hours of your day trying to do boring, repetitive tasks that you don't enjoy such as keyword research. Wouldn't you rather spend this time trying to work on your customer orders? Or better yet, spend this quality time alone or with your family?
With automated software, you can do more with less. You don't have to worry about wasting your time doing mundane tasks. Instead, you can just let your software handle these tasks for you while you sit back and relax.
Avoid Human Errors
Human errors are prone to happen somewhere along the way, especially if you are running an Amazon business. Orders can pile up, pressure can set in, and mistakes might be made. And this is perfectly normal. Especially if you are a one-man show running the business all by yourself.
However, these human errors can be avoided if you use automated software solutions for some of your tasks. Software tools will always do an efficient and more accurate job than humans. That peace of mind is something worth paying for, especially if you are a busy seller.
Free Up More Time
Perhaps one of the most important reasons why sellers need to use automated software tools is to free up more time. Unlike other resources, time is the only non-renewable one. Which also makes it the most important one.
By using automated software, sellers can free up more time so that they can do other tasks. Instead of spending time doing mundane tasks, sellers can now spend more time with their families. They can now go on trips and vacations. They can spend quality time with friends. It gives them the freedom to do things without compromising their business tasks.
What Is Zonbase and What Does It Offer?
Zonbase is an all-in-one automated software suite that aims to make it easier for sellers to do certain tasks for their Amazon businesses. These tasks include important ones such as product research, keyword optimization, product listing optimization, and PPC (pay per click) marketing.
What makes Zonbase special is its ease of use and accuracy. Also, Zonbase makes it possible to do all of these things inside one platform. No need to subscribe to different automated software providers that only specialize in one field. With Zonbase, you can cover all your bases while also ensuring the accuracy and efficiency of the results.
Zonbase contains 13+ tools and services that focus on different aspects of Amazon selling. To give you an idea about Zonbase and what it can do, here are some of the tools included in the Zonbase software suite.
Product Research Tools
When it comes to product research, Zonbase has a lot of tools to offer. The Zonresearch tool allows sellers to quickly and easily find Amazon products with just a click of a button. By adding advanced filters, sellers can choose from options such as country, sales, categories, presets, price range, number of reviews, and monthly revenue. This makes it easy for sellers to do product research by using the ASIN or keyword of a product related to the one they are interested in selling. By viewing the data of a comparable product, sellers can make an educated guess regarding the profitability of a product they want to sell.
The Zonbase Chrome extension tool lets you see all the detailed information about any Amazon product. Just by toggling a button, you can use this extension to find information about products you are interested in faster. This info includes monthly sales, sales history, BSR (best seller rank), monthly revenue, number of Star ratings, and number of reviews.
Using the Chrome Extension tool is very straightforward. All you need to do is install the tool on your Google Chrome browser. Once you go to Amazon and search a product keyword on the website's search bar, toggle the Extension icon. After doing this, you can now view the essential product information that you need.
Another product research tool is the Hot Products tool which shows you the top 100 most gifted products on Amazon with less than 50 reviews. This means that the product is trending up but doesn't have much competition because of the low number of reviews. This is great for finding new trending product ideas
Sales and Profits Tools
So you want to analyze a product's profitability without having to dig deep through complicated business results? Then this tool is perfect for you. Simply put, the Zonbase profits tool can help sellers view accurate data about their business with just one button click. No need to create complicated spreadsheets with vLookup functions anymore.
With the Zonbase Profits tool, you can view info about business expenses, sales, revenues, and profits. Having access to this important financial information will give you more data to make sound business decisions.
The Sales Estimator tool is another one that is great for checking out the financial information of a potential product. By using this tool, you can quickly uncover how many units a product sells in one month. This is great for initial product research.
Do-It-For-You Services
If you want to launch your own listing with great photos or you want to run your own PPC campaigns but you are not skilled enough, using Do-It-For-You services by Zonbase is a great option.
With this option, you can ask the direct help of Zonbase experts to help you with stuff that ranges from listing optimization, product launch, photo enhancement, or PPC automation. These services are great for busy people who don't have enough time to personally work on their Amazon stores.
Keyword Research tools
When it comes to keyword research, Zonbase also offers different options. For example, Zonbase's Keyword Tool makes it easy to create a database of high-impact keywords that can make you rank high on the search engine results.
The Reverse ASIN tool is also another keyword tool that uncovers the keywords used by your competitors. All you have to do is enter the ASIN of the product you want to spy on and the tool will display all the relevant keywords used by your competitors.
Zonbase Pros
Frees up more time so you can focus on doing other important stuff such as marketing and expansion
Affordable compared to other exclusive software
Comes with easy-to-follow instructional videos so you can easily learn how to use it
Zonbase Cons
While Zonbase has great keyword and product research tools, its sales integration processes are limited
The mentorship and "done for you" services are not included in the regular package
Zonbase Review: Conclusion
It is undeniable that having a software tool for sellers is an advantage that you should grab. The biggest, most successful sellers on Amazon didn't make it there without a little help from automation tools.
Zonbase is the most complete, accurate, and affordable tool for Amazon sellers today. It encompasses several different task-making capabilities and features that you won't find in other software suites. If you are interested to try it for yourself, sign up for a free trial of Zonbase today.